Computational Geosciences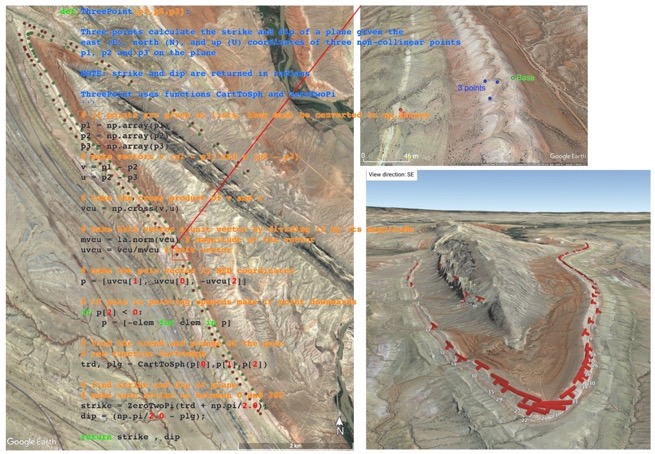 Strike and dips in the Sheep Mountain anticline (Wyoming) from Google Earth data and a Python script!


We have been working on a Python-based online resource in Computational Geosciences. The first nine chapters are available online at the following git repository. Feel free to use this material in teaching and research. Of course, we appreciate your comments and input.

The students and faculty involved in this project are:

Master Students:

Angela Hoch (Computational Engineering)

Adham Amer (Offshore Engineering)

Vania Mansoor (Petroleum Geosciences)

Linda Olsen (Petroleum Geosciences)
Postdoc:
David Oakley


Faculty:

Nestor Cardozo (Structural Geology)

Lisa Watson (GIS)

Wiktor Weibull (Geophysics)

Knut Giljarhus (Fluid mechanics)

All at the Faculty of Science and Technology (TEKNAT), University of Stavanger. We thank TEKNAT for supporting the project.


Status:


Chapter 9 (Elasticity) is missing two sections. The last chapter (Ch. 10) will be about the inversion problem. Stay tuned!