Tourism
Tours 1
Three Lanes & Seven Alleys
Three Lanes & Seven Alleys is the brief name for 10 lanes & alleys ranging from the north side to the east side of Nanhou Street. Locating in the heart of Fuzhou City, those lanes and alleys are neighboring Bayiqi North Road on the east, Tonghu Road on the west, Yangqiao Road on the north and Jipi Alley and Guanglu Lane on the south, covering a total area of hectares. The three lanes refer to Yijin Lane, Wenru Lane and Guanglu Lane, while the seven alleys refer to Yangqiao Alley, Langguan Alley, Ta Alley, Huang Alley, Anmin Alley, Gong Alley and Jipi Alley. As Jiqi Alley, Yangqiao Alley and Guanglu Lane have been reconstructed into driveways, now only two lanes and five alleys are preserved. Despite this fact, this century-old block is crisscrossed by ancient lanes and alleys paved with slabstones and decorated with white walls and grey tiles. Those delicate buildings not only embody the brilliance of ancient workmen, but also the vivid lives of residents of this ancient city. As the heart of Min River culture, there are extensive cultural relics and historic sites in this block, including former residence of famous persons and architectures of the Ming Dynasty and the Qing Dynasty. It is compared to a great museum of antique buildings of these two dynasties.

Fuzhou Drum Mount Scenic Zone
This national key scenic zone is located in the northeast of Fuzhou, and is about 7.5 kilometers from the downtown area. The mountain is featured for its petroglyphs, waterfalls, ponds, streams, springs, mountain forests, canyons and ancient temple, all making it a mountainous scenic zone for tourism, body building, heat-escaping and scientific education.
With an altitude of 969 meters, the Drum Mount scenic zone covers a total area of 49.7 square kilometers, and is divided into six major scenic spots: Stone Drum, Drum Ridge Mountain, Eel Stream, Phoenix Pond, White Cloud Cave and Nanyang Anan Stream. There are about 50 streams, gullies, waterfalls and springs, most notably the Eel Stream waterfall and Dongshan Stream waterfall. As a famed historic and cultural mountain, the Drum Mount enjoys the superior reputation of "King of Fujian Temples".

China Ship-building and Navigation Culture Museum
Located at Zhaozhong Road of Mawei District, the museum is only 21 kilometers from the city center, and is an exhibition hall presenting the history of ship-building and navigation culture that featured by ship building, ship repairing and talent training. There are mainly sculptures of representative figures of the ship-building culture on the first floor, as well as a model of "Yangwu" battleship built by Mawei Ship-building Base. The second floor shows visitor an overview of the Mawei Ship-building Base, while the third floor illustrates the history, status and influence of Mawei Ship-building and Navigation Academy, the first of its kind in the modern history. The development history of China's modern navy will be introduced on the fourth floor, while physical antiques and pictures on the fifth floor will surely let you have the all-round knowledge of the ship-building and navigation culture.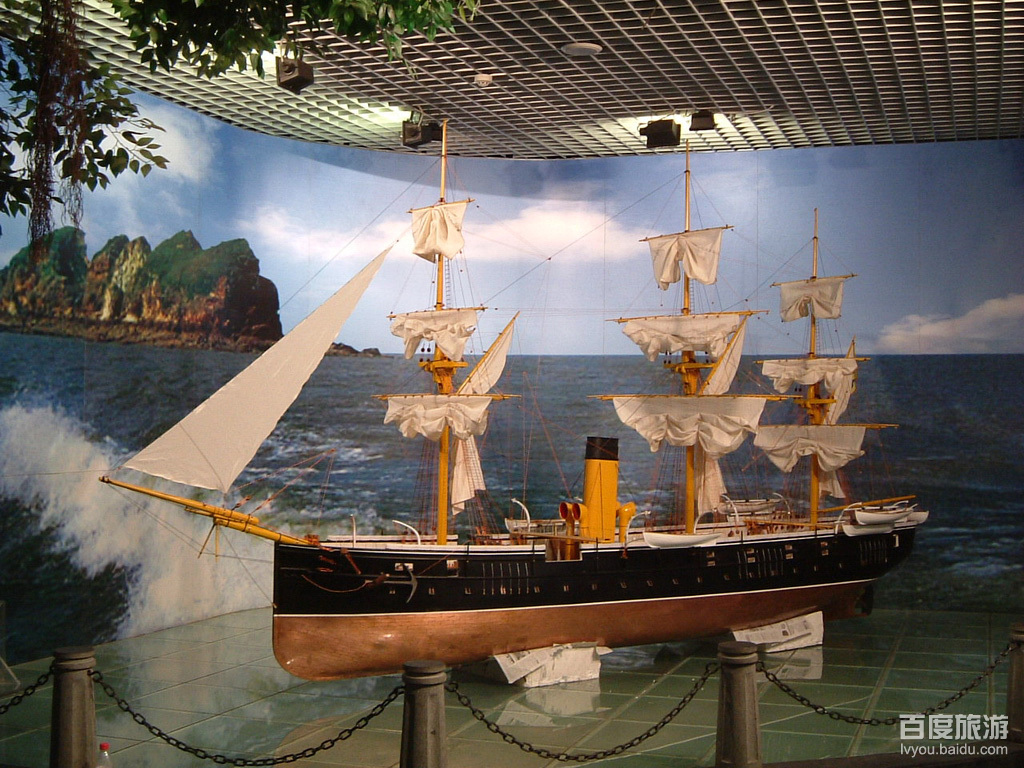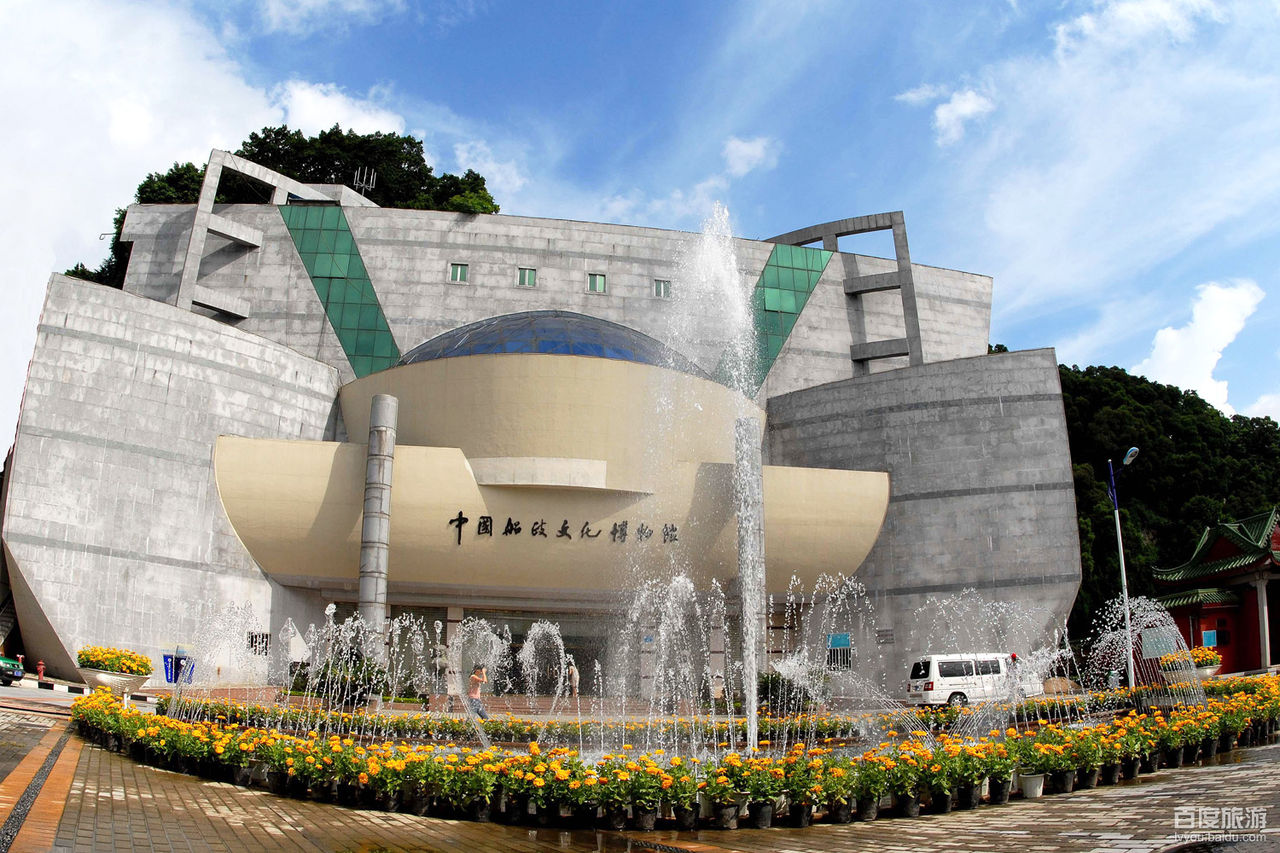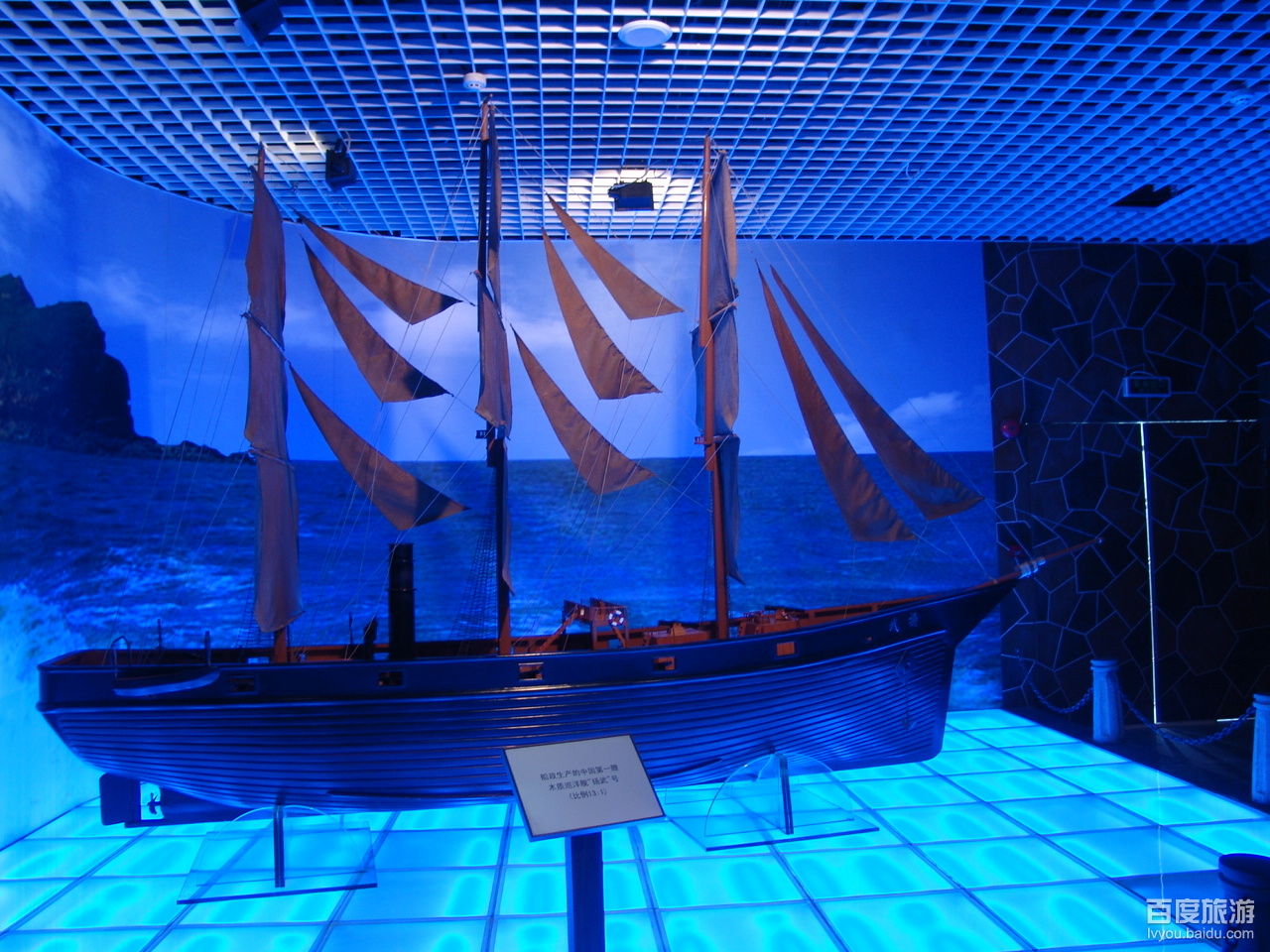 Tours 2
Pingtan Haitan National Scenic Zone
Located in Pingtan County, Fujian Province, this national scenic zone is the closest resort to Taiwan, and is a natural scenic zone featured by sandy beaches and marine abrasion landform constituted by granite rocks. The scenic zone covers a total area of 71 square kilometers, including a total land area of 49 square kilometers, and boasts the best sandy beaches and the best marine abrasion landform in China.
The scenic zone owns four bays and 28 top-class sandy beaches, covering a total length of 30 kilometers and a total area of approximate 6,670 square kilometers. The most notable marine abrasion landscapes include: "Banyang Rock Sail", "East Ocean Wonderland" and "Haitan God". Those unique rocks are so close together that they form an amazing rock forest. The scenic zone offers yachts to the Rock Sail, ferryboats to the Haitan God, Circle Island yachts, offshore powerboats, aerotow gliding aircrafts and other maritime recreational facilities. Since 2003, the annually held International Sand Sculpture Festival, Haitan Narcissus Festival and Fishermen Flavor Snacks Festival have attracted extensive visitors.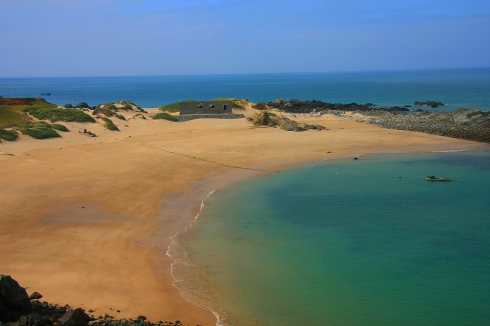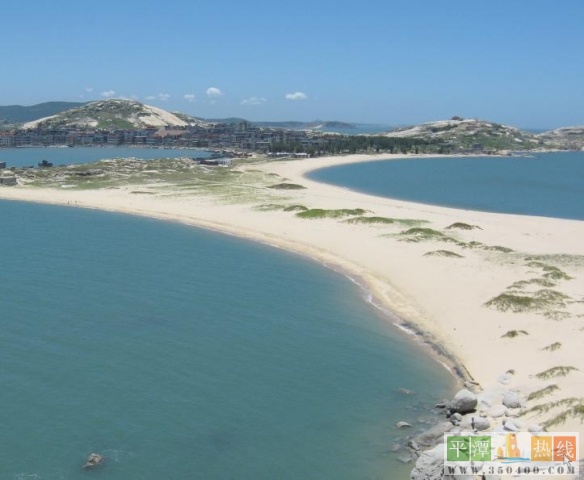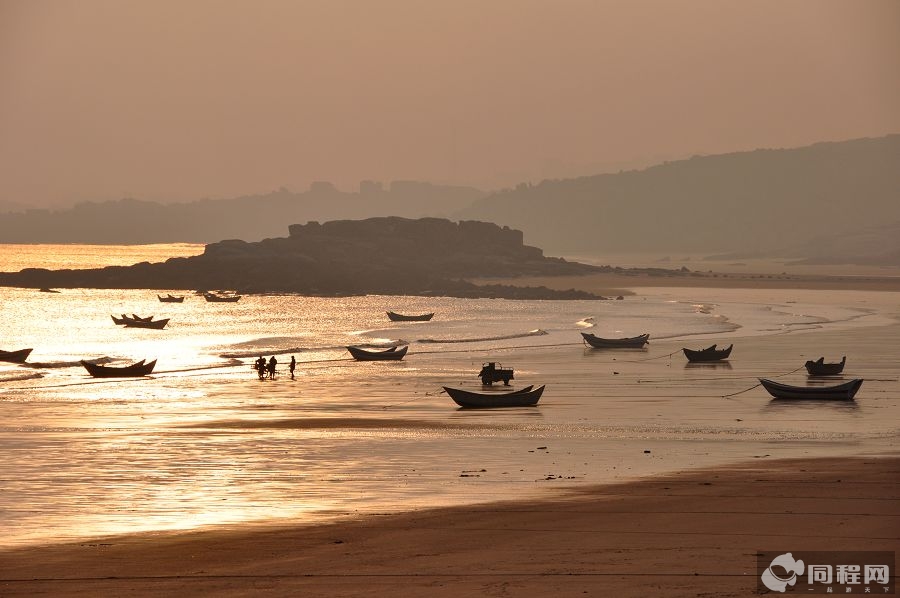 Meizhou Island National Tourism & Holiday Resort
Located in Putian, Fujian, this national AAAA scenic zone and national tourism & holiday resort is about 42 kilometers from the city center of Putian and 72 sea miles from Taichung Port of Taiwan.
Covering a land area of 14.35 square kilometers, Meizhou Island enjoys the good reputation of "Holy Land of Mazu and Pearl of Sea". The coastline extends 30.4 kilometers and is distributed with 13 top-quality sand beaches, 5-kilometer long marine abrasion landform and 667-hectare protective forest and tidal forest. Meizhou Island is the famous hometown of Mazu (Peace Goddess of the Sea) and the birthplace of Mazu Culture. The Mazu Temple on Meizhou Island, praised as the "Oriental Mecca", is the ancestral temple of over 5000 Mazu temples dispersed over 20 countries and regions in the world. The total number of believers amounts to 200 million, including over 16 million Mazu believers in Taiwan Province. When March 23 (birthday of Mazu, lunar calendar) or September 9 (the day when Mazu was raised to heaven, lunar calendar) comes, there will be numerous visiting pilgrims. The major tourism items of the island include: the Ancestral Temple of Mazu (including the project of south axial line and Mazu Cultural Park), the Tide Music of Meizhou Island, Erwei Holy Stone Park and Jiubaolan Golden Beach etc.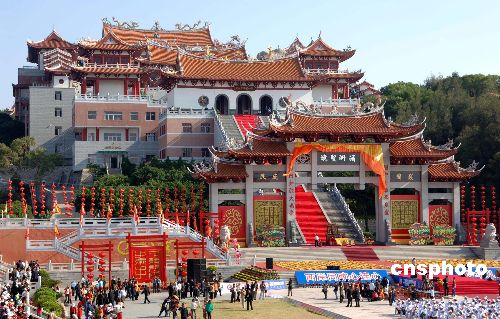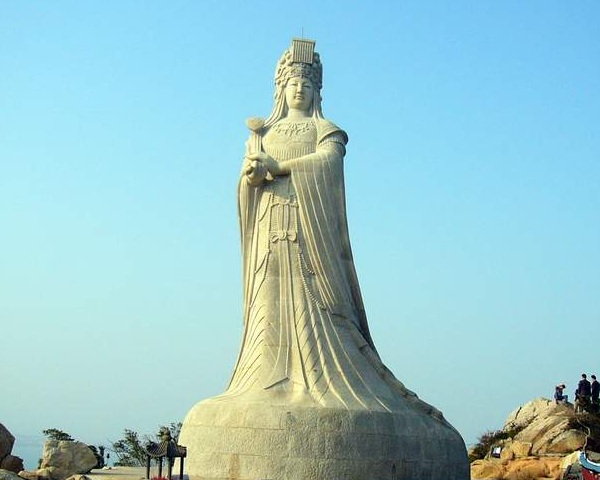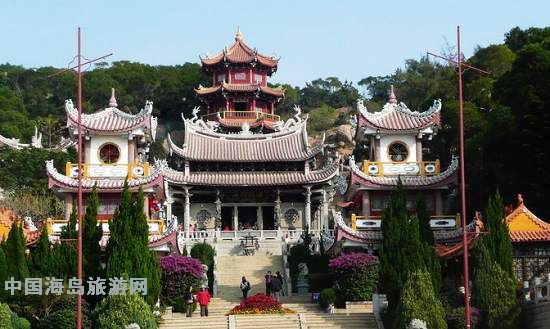 Tours 3
Minhou Stream of Eighteen Branches
This national key scenic zone is located in Nantong Town, Minhou County, Fuzhou City, and is only 20 kilometers from Fuzhou City in linear distance. The scenic zone of Stream of Eighteen Branches mainly consists of natural landscapes developed from volcanic rocks, with canyons, waterfalls, cragged peaks and fairy stones as its major landscapes. The scenic zone derives its name from its eighteen branches and is renowned for the unique volcanic rock landform, the uncontaminated seasonal streams and the wild macaques, all making it a paradise for returning to nature, enjoying the green mountains and picturesque streams, and appreciating birds' twitter and the fragrance of flowers.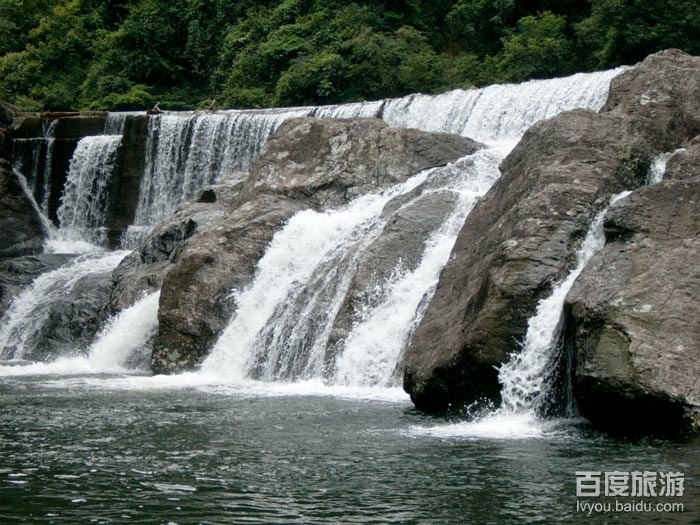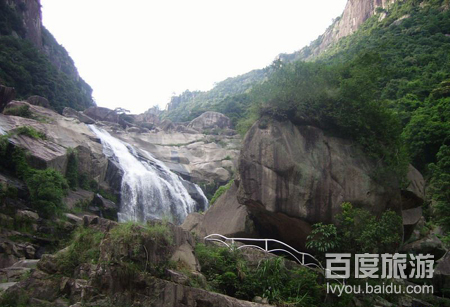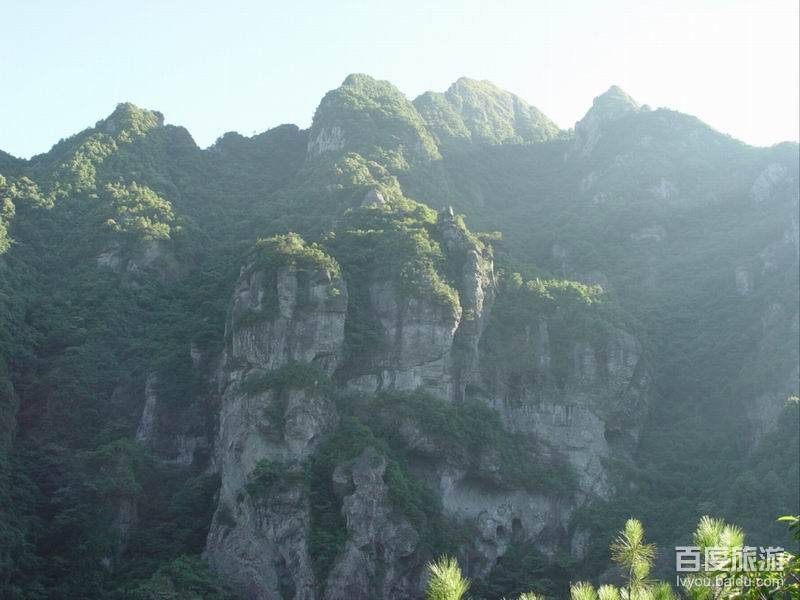 Gui'an Spa
Fuzhou, as the famous Thermal Spring city in China, owns over 120 Thermal Spring all across the city. Gui'an springer center provides top class thermal, best facility and best services for customers all over the world.