Previous conferences
---
Proceedings [2021] [2019] [2017]
Background
This conference is organized as joint event of the 3rd COTech (Computational Methods & Ocean Technology) and 2nd OGTech (Oil and Gas Technologies in Cold Climate). The COTech conference was first organized as part of the research and dissemination activities of the Program Area for Research "COTech - Computational methods in Offshore Technology" at Faculty of Science and Technology, University of Stavanger (UiS) in 2017. The Program Area for Research was founded in 2015 with seven professor, four assoc. professors, two adj. professors and five research (PhD) students as founding members from the department of Mechanical and Structural Engineering and Materials Science (IMBM), whose expertise and competence lies primarily within marine technology, marine operations, design and analysis of mechanical systems, integrity and reliability of offshore structures and mechanical systems. In the ocean and offshore-related engineering areas in particular, numerical computation approach is not only serving as a means to cultivate and realize innovative ideas, but also it is becoming the primary choice to solve complex engineering problems for the harsh and unfriendly environment. Through this Program Area for Research, the group's ambition is to become a center of excellence in marine and offshore technology.
This year's COTech conference is conducted as part of the dissemination activities of the Institute Strategic Program (ISP) entitled "Computational Methods and Ocean Technology" established under the research activities of the Department of Mechanical and Structural Engineering and Materials Science. This three-year program (2021 - 2023) intends to bring researchers of the department under four selected research areas:
1. Ocean Energy Conversion - installations & dynamic analysis of offshore wind turbines, structural health monitoring, corrosion assisted fatigue,
ocean wave energy
2. Aquaculture Technology - efficient farming techniques, advanced numerical modeling and computation, fluid-structure interaction,
design effective maintenace programs for auaculture
3. Marine and Subsea Technology - sediment erosion (scour), scour prediction CFD models, strucctural integrity and fatigue life of offshore structures, adaptive control of ROVs in subsea application, predictive maintenace of subsea structures
4. Innovative Solutions - 3D printing based innovative solutions, inspection drones, augmented reality for maintenance training, ...
The OGTech conference is organized as part of a collaborative project called UTFORSK between a team of researchers from University of Stavanger and Gubkin Russian University of Oil and Gas. The overall aim of the project is to make the team stronger and more sustainable. Among others, the project focuses on building a bridge of research and educational activities between the two countries, Norway and Russia, that share the Arctic region and to strengthen the research aspects of the Offshore and Ocean Technology Field in Arctic environment. By facilitating mobility of researchers and staff in both direction, the project aims to provide a common successful learning environment for young researchers (Masters and PhDs) to make sure that students have skills and knowledge required in order to face the challenges that the offshore industry meets in the North - such as environmental aspects and offshore technology within subsea/ marine structures in a cold climate.
This OGTech conference is one of the dissemination activities of the project with focus on research activities addressing collaborative research on topics of common interest by creating synergy effects among researchers of both partners.
---
COTech 2019 Group Photo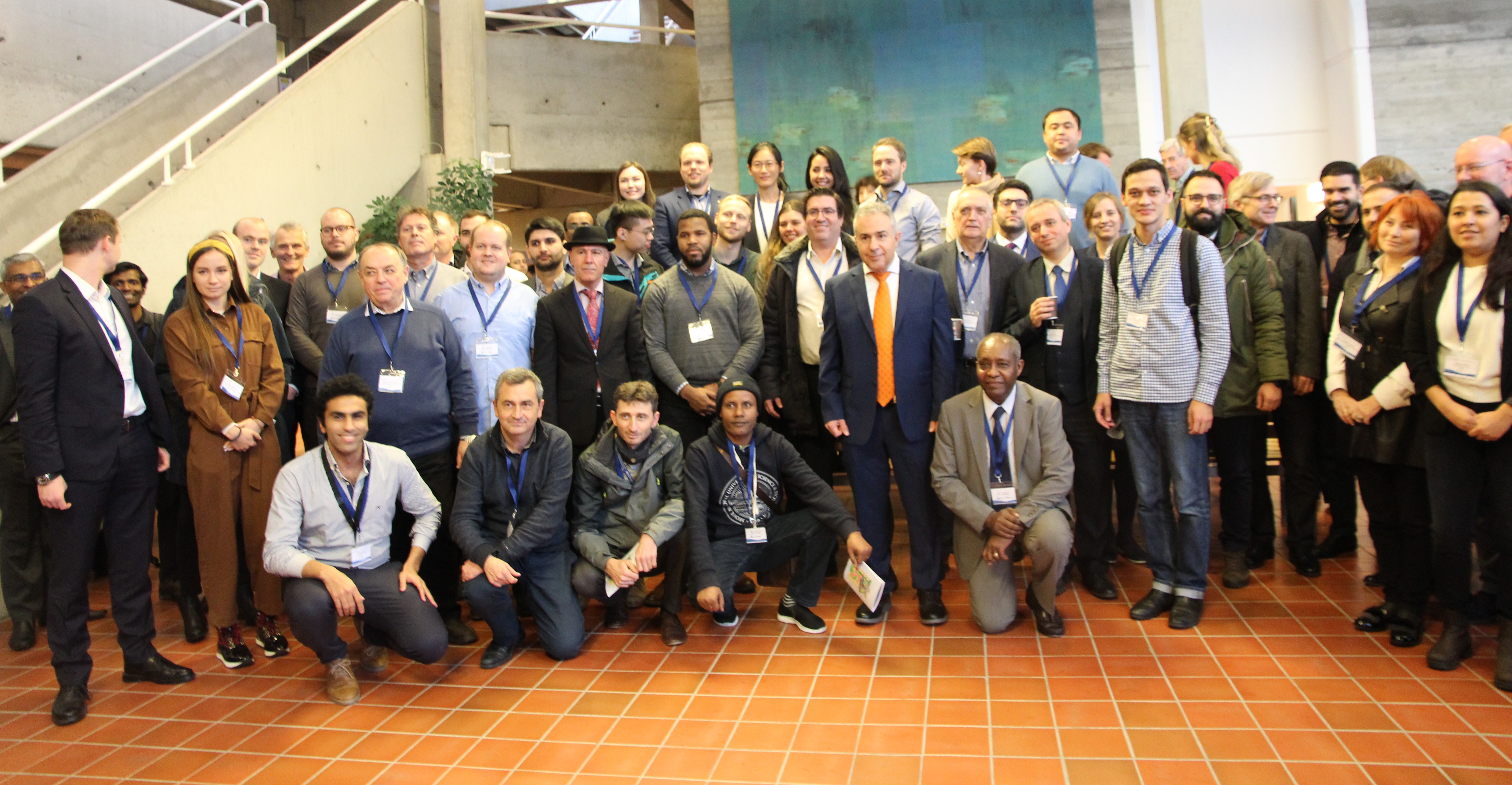 ---
COTech 2017 Group Photo

COTech 2017 Proceeding (cover page): Get access to articles here: https://iopscience.iop.org/article/10.1088/1757-899X/276/1/011001